One-stop online portal dedicated to parents of children with special needs
Oct 20, 2021
Sometimes, less is more.
Magdalene Loh, one of the co-founders of a social enterprise developing a one-stop online platform for caregivers of children with special needs did not have any work or volunteer experience in the disability sector. But her idea to create such a solution clinched the Tote Board Enabling Lives Initiative (TBELI) grant in January 2018.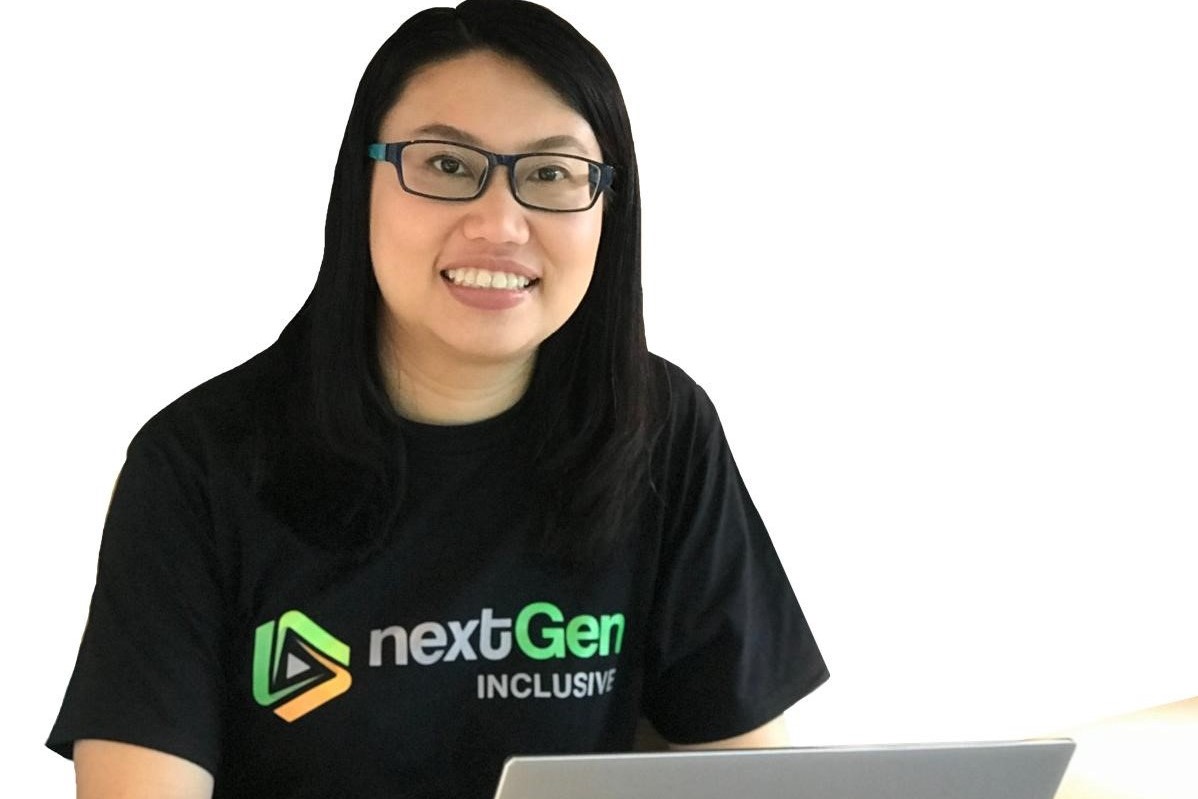 Daniel Tan, the other co-founder, with an extensive 20-year experience as a special needs volunteer, and who also sits on the MINDS board had approached Magdalene to adapt her education technology company Flying Cape's portal to cater to special needs children and their caregivers. Eventually, after user surveys and analysis, the All In platform idea was born.
Parents of children with special needs often have difficulties seeking out reliable information and services to support their children. The All In portal aims to be the go-to place for families of children with special needs to get information and advice on schemes and services for them.
Said NextGen Inclusive co-founder Magdalene: "It's a really good combination because Daniel knows exactly what the sector is about and that has helped us to navigate the sector… The litmus test is that if I understand the information, then it probably works. If not, then we need to simplify it."
She explained that since she was not familiar with the disability sector, her experiences of looking for information and advice would be similar to those of parents of children with special needs. The company also continued to speak to such parents to understand their needs.
"We did a lot of focus group discussions beforehand. One of the parents showed me the list of websites that she referred to, to keep up to date, and that was a very long list," she said.
She noted that "a lot of good people have gone before us", offering support to parents of children with special needs through various help programmes and schemes, but there was an "information overload". The portal will not only bring the disparate pieces of information together on one platform, but also have the information broken down to bite-size pieces, she said.
While much time is required to aggregate and edit the content, she is thankful for the funding support, grant writing skills and partnerships built as a result of being awarded the TBELI grant.
The minimum grant size is S$50,000, which funds 50-90% of eligible expenses per project proposal. Organisations keen to apply can also take part in a grant proposal writing workshop. Said Magdalene: "The grant application process is very collaborative. I've applied for other grants before and it tends to be – you show up in front of a judging panel, they ask you a bunch of questions, then they say yes or no.
"But for SG Enable, they sit down with you and make sure you understand what the grant is seeking, and help you write it in a way that best improves your chances of getting through."
Since the All In portal was awarded the grant, staff from SG Enable have also contacted them from time to time to link them up with potential partners.
The All In portal is expected to be launched in phases from the last quarter of 2018, starting with general information on special needs services, particularly those catering mainly to parents of children with autism or physical disabilities. It will eventually have a listing of public and private early intervention service providers, information and products on developmental needs, so as to facilitate informed decision making.
It will also allow for an independent review of each provider in accordance with a set of criteria that assess its services, and match the needs of the child to the recommended services and provide basic care management capabilities - there will also be a tracker to help caregivers record and manage the progress/ milestones of the individual with special needs.
For updates on the project milestones reached, click here