"A Family that Plays Together, Stays Together" Mamma Mia Band Concert
Oct 21, 2021
The Mamma Mia Band held a successful concert at the Enabling Village on Sat 31 August! The audience was delighted by their repertoire of evergreen and contemporary hits including "More Than I Can Say" and "甜蜜蜜"! Many crooned along to familiar tunes, with some even displaying their abilities as Dancing Queens (and Kings)!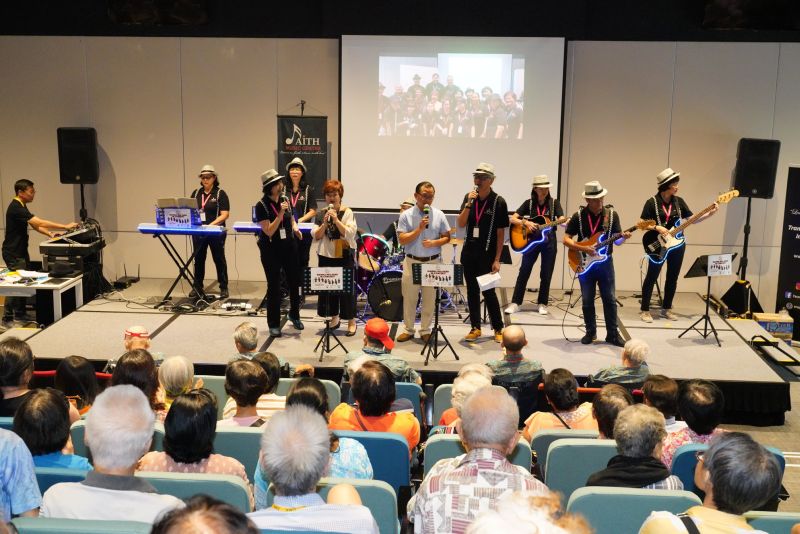 It is the first band formed by caregivers of special needs children at Faith Music Centre as part of the "A Family that Plays Together, Stays Together" project funded by the Tote Board Enabling Lives Initiative (TBELI) Grant. It also saw other caregivers support their band mates in the setting up and dismantling of musical instruments and stage equipment. TBELI Grant is funded by Tote Board and supported by SG Enable to improve the well-being of persons with disabilities and their caregivers.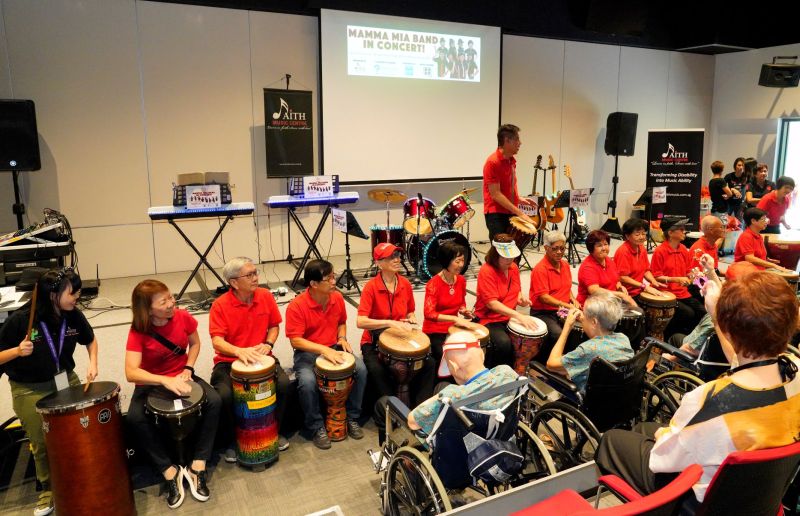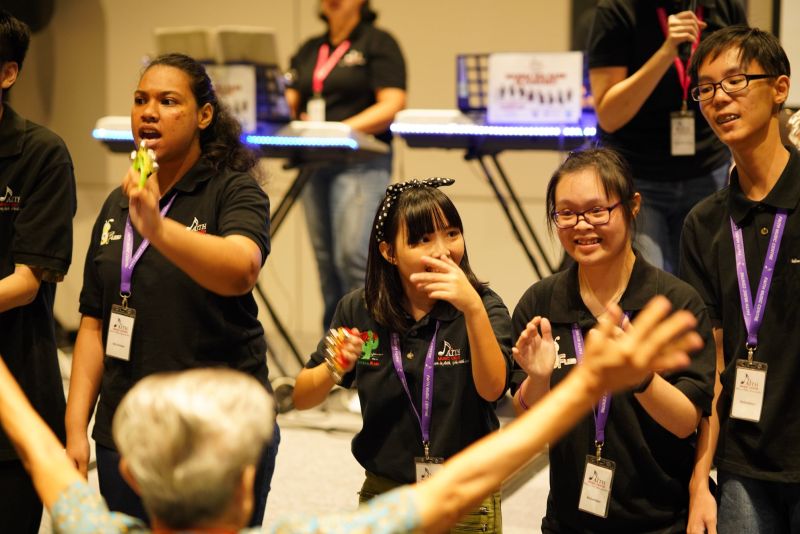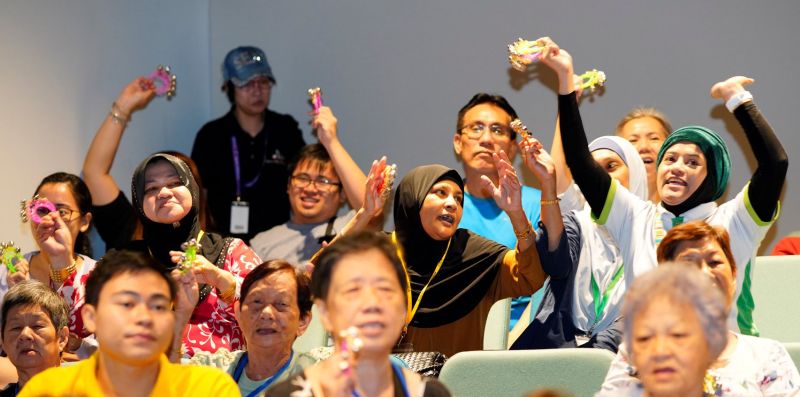 In attendance was Guest of Honour Mr Seah Kian Peng, MP for Marine Parade GRC and Chairman of the Government Parliament Committee for Ministry of Social and Family Development. Mr Seah was presented with a collage of photos of the performers during various training and performance sessions as a token of appreciation.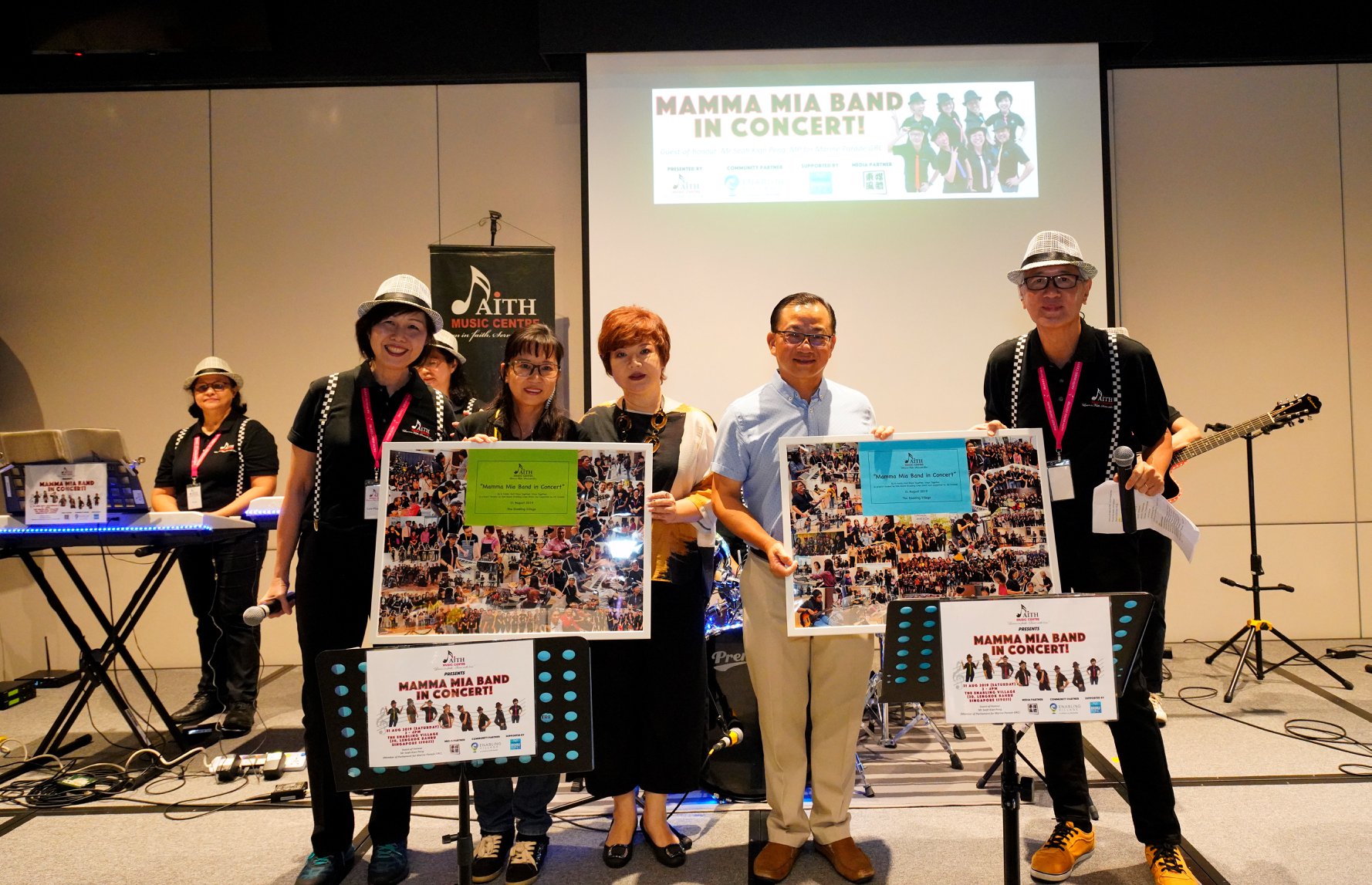 The concert was also supported by the Mediacorp Enable Fund and the Enabling Village.