The Enabling Lives Initiative (ELI) Grant is back and ready for the next leap! If you have an innovative idea or solution that can make positive changes in the lives of persons with disabilities, this is your chance to realise it. To find out more about ELI Grant Call 1's theme and how you can put together an impactful proposal, join our Virtual Sharing Session on 15 April 2021, 2pm to 4pm, to get all the tips you need.

How might we and the community enable and support persons with disabilities
to cope, adapt, and thrive in the new normal?
---
In times of a pandemic, where people are largely confined to their own home space, habits, routines and ways of life have had to adapt to the new norms. For persons with disabilities, the impact of a pandemic can be much more. While the situation has improved, there may still be challenges for persons with disabilities in staying connected, performing instrumental activities of daily living, and accessing adequate support.
COVID-19 has re-defined what it means to connect and bring communities together. These are some possible solutions that may improve the lives of persons with disabilities in a post-COVID world that you may consider.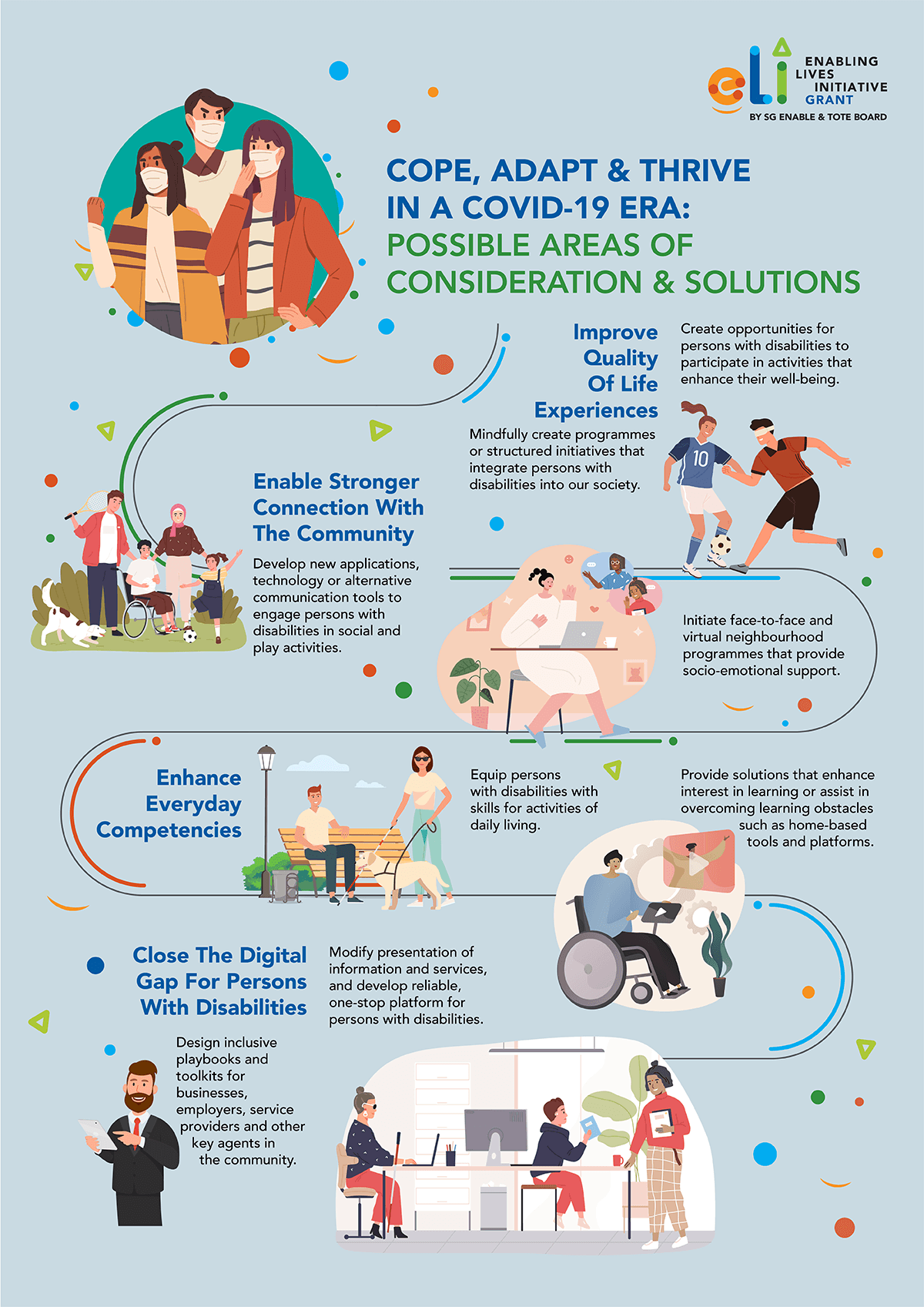 ---
If it takes one lily pad to double itself every day in the pond, and by the 30th day, the entire pond is covered by lily pads on which day would half the pond be covered?
15 days? Wrong.
On the 29th day, the lily pads would have grown to cover half of the pond and in just one more day, each one of the lily pads would have doubled and the whole pond would be covered. In the same way, collaborating with like-minded individuals to design and implement a solution can have a much greater impact than journeying alone. The whole is more than the sum of its parts.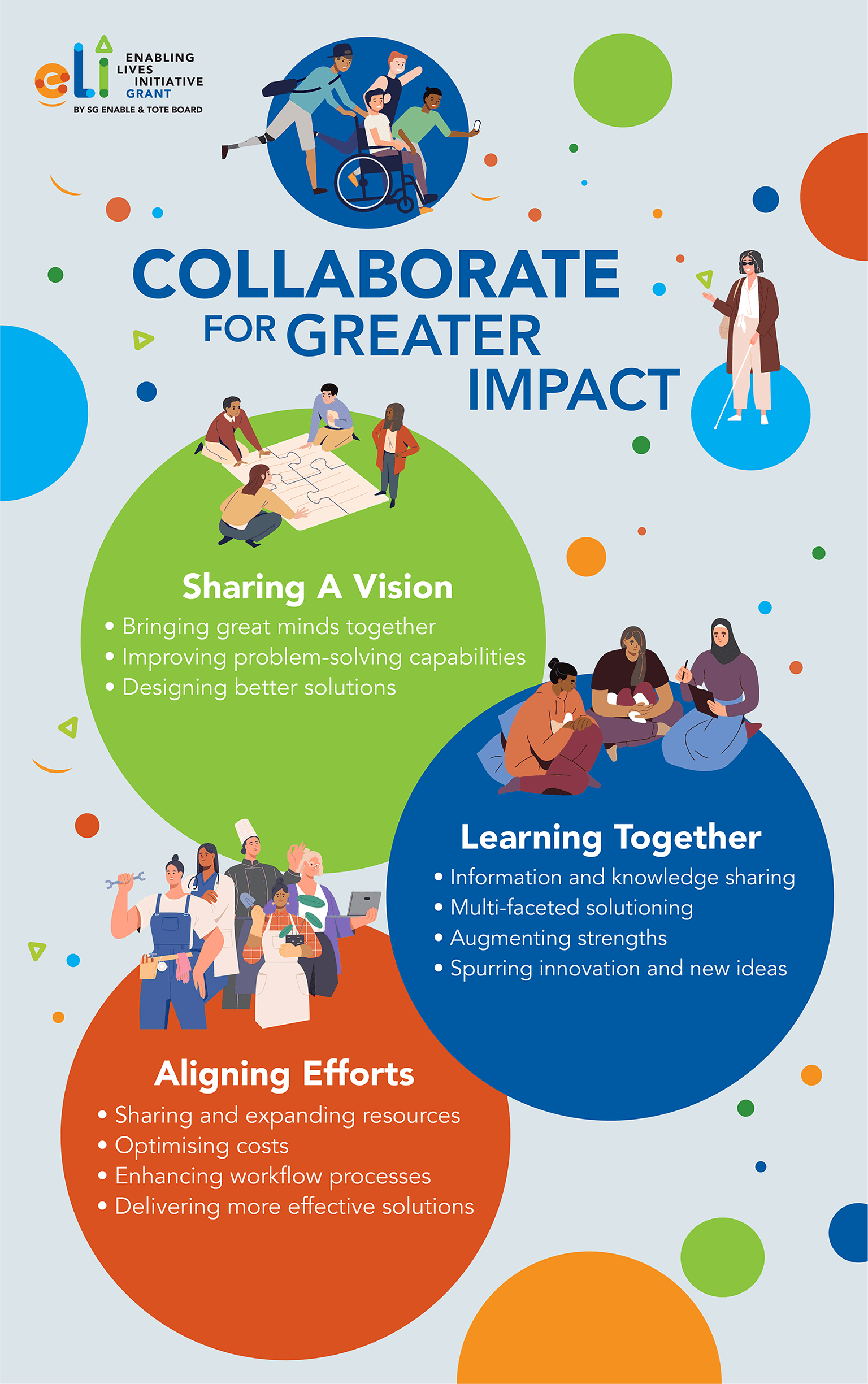 Enabling Lives Initiative (ELI) Grant is currently CLOSED for application.
Do keep a lookout for the next Grant Call.